Please see below what EFT reconciliation statements features we have:
1. The ability to subscribe/unsubscribe to EFT reconciliation statements.
2. There is the background process that fetches new EFTR statements automatically every day. User can fetch it manually as well.
3. The ability to automatically receive email notification with pdf copy of EFTR statement inside every time when the new EFTR statement is fetched. The user can set multiple email notification recipients in settings or turn it off if he doesn't want to get it.
It provides visibility over the identity of refunds processed to your trust account.
Main EFTR statements page:
Settings page:
EFT reconciliation statement details page: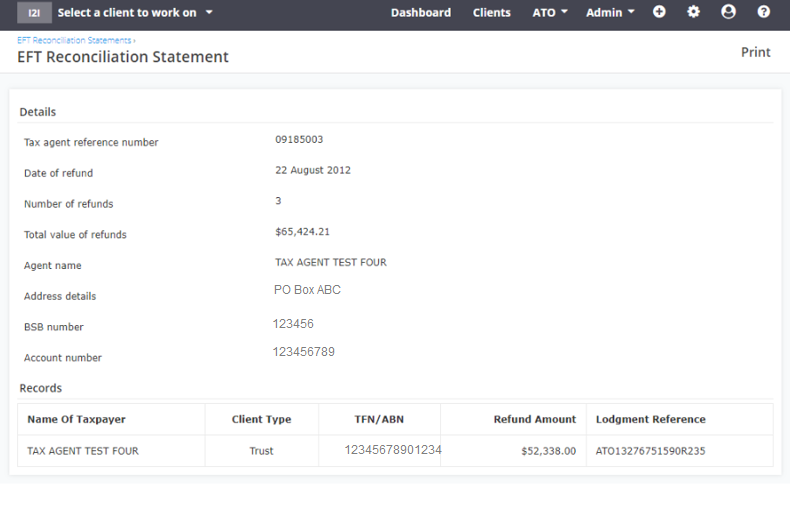 Related article: