General Depreciation. If you plan on using the LodgeiT Depreciation Module be sure to set up date, In this example you are completing a return for 30 June 2017, Depreciation Date MUST be 1 July 2016. You can also select here, if you wish to apply SBE depreciation rules and use the General Pool.
Click here for Depreciation FAQ's and/or here for ATO guide about tax depreciation methods and rules.
Note: "Posting/processing depreciation" function is unnecessary, it will auto fill the tax return.
 ab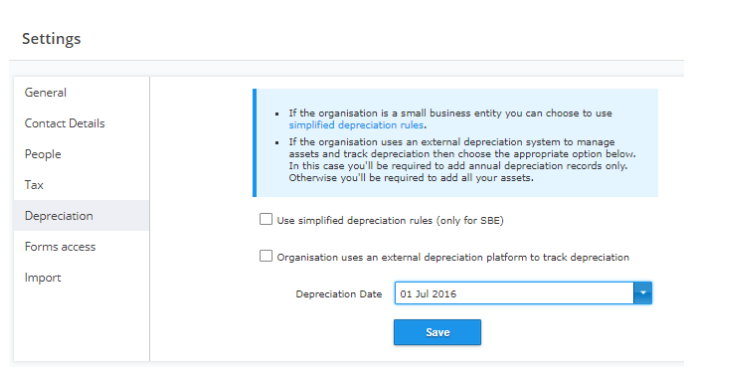 Related Articles:
How to process/post depreciation? 
Depreciating Assets Groups & Classes