If you activate the automated activity statement collection feature, then your activity statements should be collected and prefilled by the ATO in an automated fashion on each activity statement reporting cycle.
* Click here to learn about how to Import BAS Values from QBO
From Forms, select Add Form.
Pull the form -
Tick the Radio Button & Create & Prefill.
"Entity Details" - for Activity Statements, LodgeiT fills details (ie email, phone, address), you may update via ATO portal only.
Fill the relevant details -
Validate the form to ensure no errors exist.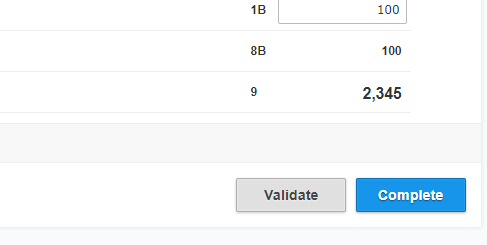 Choose to either send for e Signature or print if you are a tax or BAS Agent. For business owners, simply "Sign".
Adding e-signatory (person who receives the e-signature request), should be updated via the Primary Signatory's "Settings" > "Contact Details".
The "Primary Contact/Signatory" is the person who receives and signs the form. Learn more HERE
Once the form is signed you can lodge it.
Or alternatively, you can Batch Lodge via the Dashboard.
Note:
- ATO will initiate and publish the BAS If client is eligible.
- BAS Amendments should work IF the original BAS is in LodgeiT AND there are no values at PAYGI.
- To get a BAS into LodgeiT not originally prepared in LodgeiT use the GST Analyser to 'call' the missing BAS.
- If you are an intermediary (Tax or BAS Agent) you may want to turn off your responsibility for a form if your client is handling the lodgement .
- Forms are automatically loaded as soon as they produced (pulling of outstanding obligations ONCE in 5-7 days), However if you have a new client that has outstanding AS not showing in LodgeIT, just add a new AS form and the software will search for unlodged files. If there is none, it will synchronise the lodged files to the client in the background.
- Why is there a difference between the imported figures in LodgeiT and Quickbooks BAS? Click here to learn more
Click here for related guide:
- Activity Statement preloaded from ATO
- how to Bulk Import of BAS/IAS
- Collecting AS - not showing in LodegiT
- Access to activity Statements Not Available
-Switch-OFF auto Produce Activity Statement
Checkout some of our Help guide:
Form Workflow Sequence and E-signature