Return Not Necessary Form is for Agent use only.
Learn more from the ATO, HERE
Before adding any form, navigate to client "Settings"
Then you can proceed adding a form.
Select Form that you need
\
Select "Year".
"Lodgement Date" can be change as required, you can also modify the due date.
Form will be automatically populated with facts stored in Client Settings.
For "Returns not necessary code" choose from the drop down option.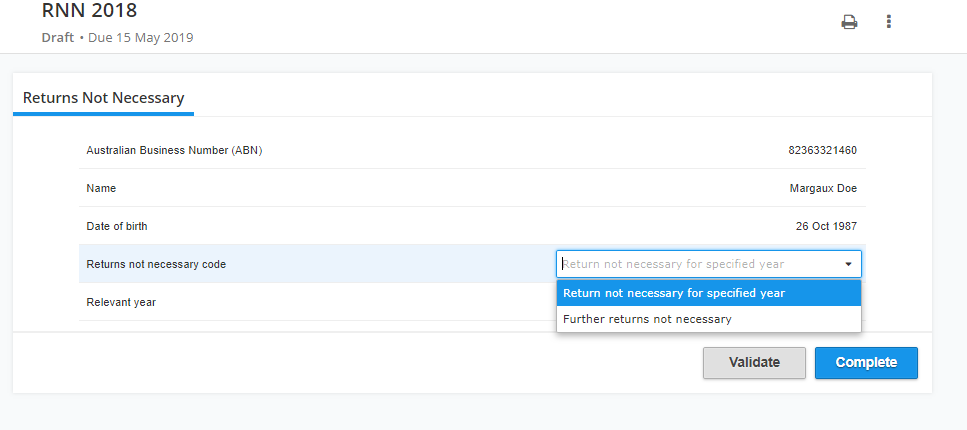 Click "Validate" to check missing field or error, then select "Complete" if form is ready.
Checkout some of our Help guide on:
Form Workflow Sequence and E-signature